The perfect setting for special events
Private Events
We offer our Tasting Room and Crush Pad for private events.  The hourly fee includes both spaces and can accommodate standing and seated gatherings.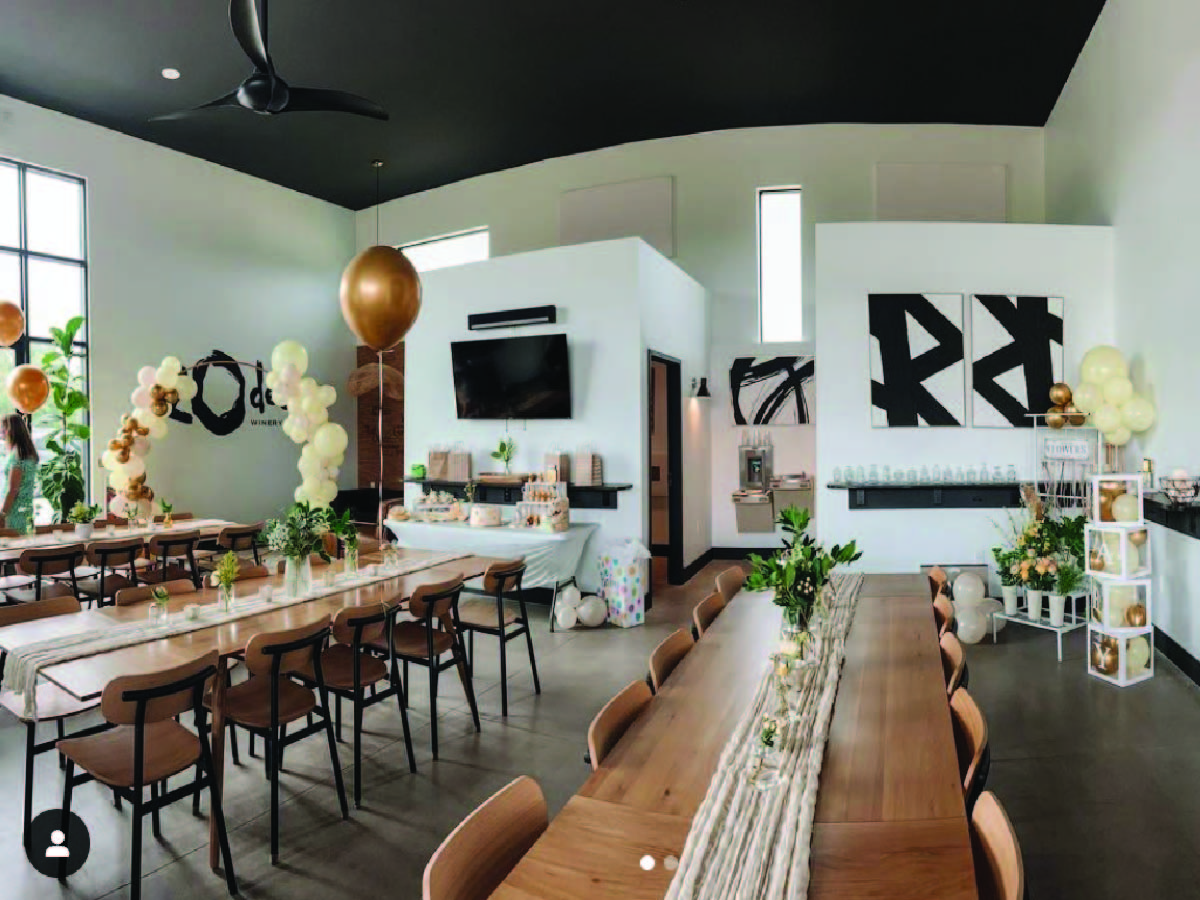 Tasting Room (max occupancy 60)
Our tasting room has a large bar with views of our vineyard and tank room. Three oak tables with 30 chairs and 20 bar stools are available for use.
The Crush Pad (max occupancy 75)
Our covered crush pad offers stunning views of the vineyard and yard. Fifteen square bistro tables with 60 chairs and 4 patio heaters are available.
What is your policy on automatic gratuity?
David Gascon
2023-07-15T09:50:03+00:00
We do not apply an automatic gratuity, however we do encourage you to tip your bartenders for quality service.
Request availability and pricing
Please provide the following information and we will be in touch.