We hand pick all of our own grapes
Obsessively Devoted
When looking for land to plant our vineyard we were balancing several factors; proximity to Rochester, soil quality and a southern facing slope to maximum sun exposure. Once we found acreage that met all these requirements, we set out to improve the soil composition for a year before planting the vineyard. The land is mostly sandy loam soil; ideal for developing a robust root structure and allowing excellent water drainage. This soil type prompts the vines to struggle, yielding smaller and more concentrated berries which in turn produce bolder flavors in the wine.
Given the climate we knew we would need grapes that could survive the cold winter months. We looked to similar latitudes (43N) to the East (think France, Bordeaux is about 45N) and to the West (think Oregon, the Willamette Valley also about 45N) to see what vinifera grapes grow well in addition to what we knew based on other Finger Lakes vineyards. Grapes were also considered for the flavors they could produce in the range of wines we wanted to offer – mostly dry wines that could be finished still or sparkling.
For the first planting of 6 acres in 2019, we selected three white grapes – Riesling, Chardonnay, and Gruner Veltliner and two red grapes – Pinot Noir and Gamay Noir. Each grape was chosen to create a complementary wine portfolio. Our Mainstay wines are the classics we knew we wanted to always have available. You'll see these wines each year as a recurring vintage, and you will know by this label that the grapes are grown on property and a strong reflection of what grapes grown in Mendon can produce.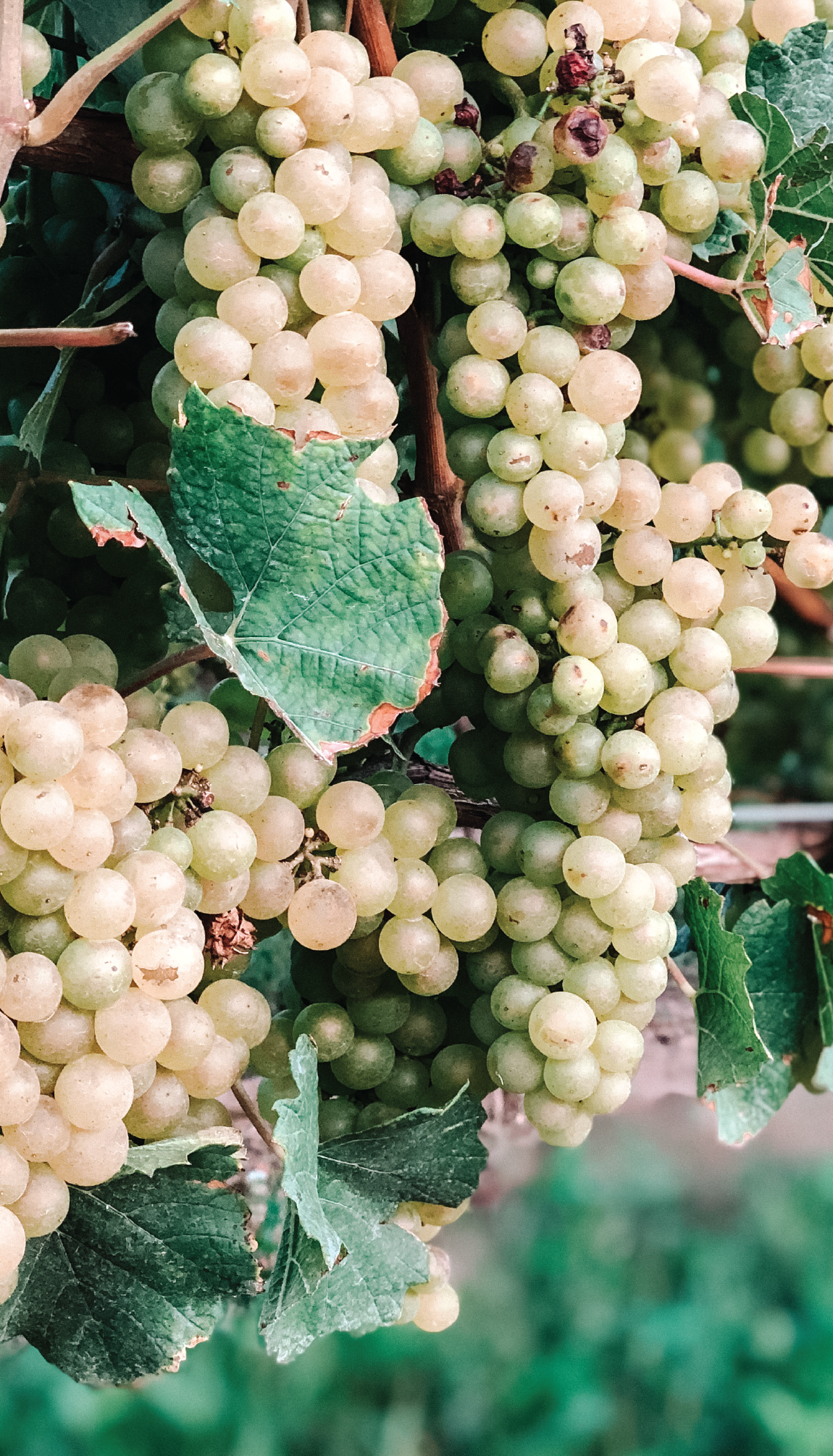 Chardonnay
Acreage: 1.2
Pinot Noir
Nursery: HJW & Sunridge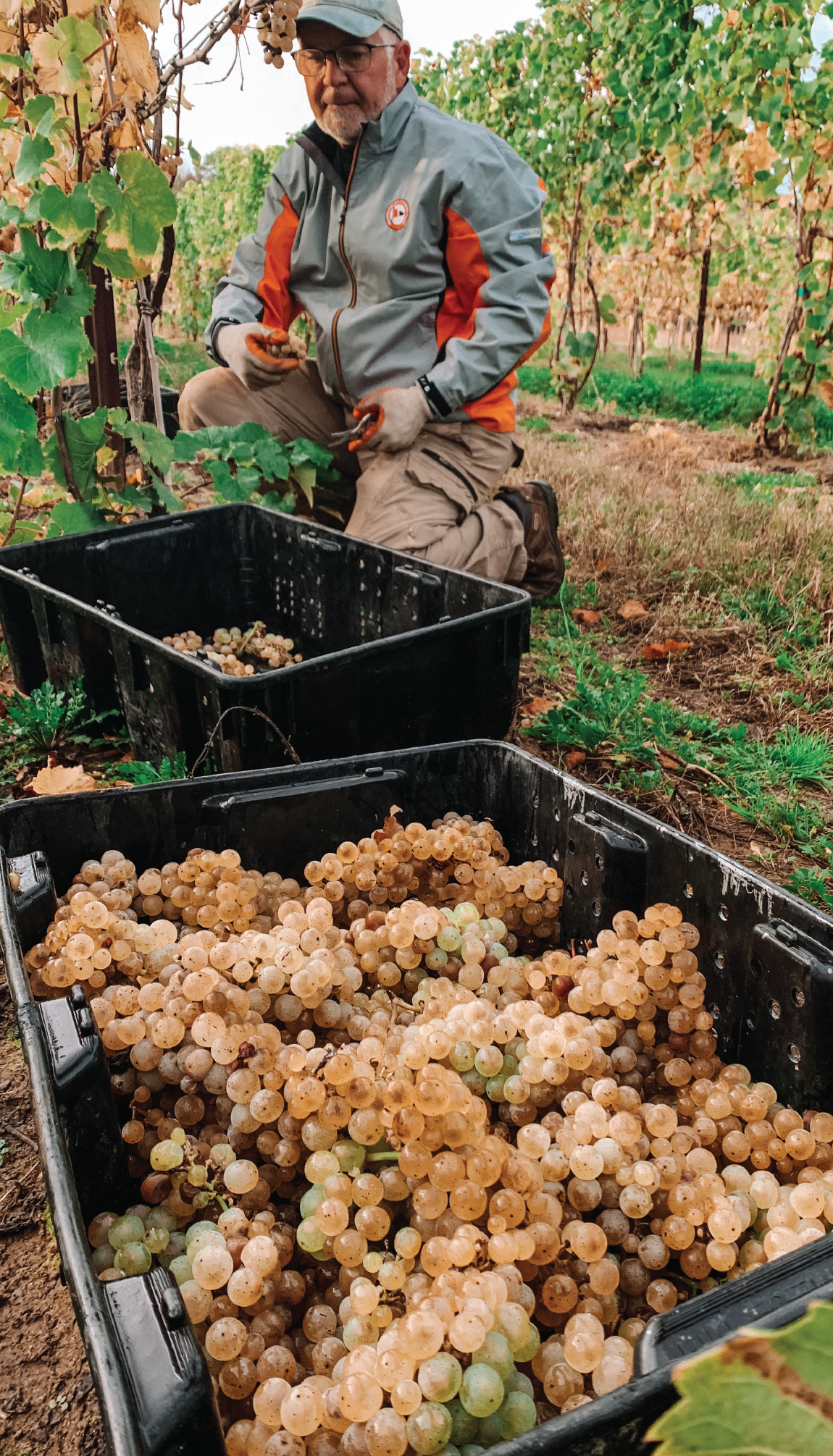 Riesling
Root stock – 3309

Nursery: Amber Grape Vines & Double A Vineyards
Grüner Veltliner
Clones: Mica & 1

Nursery: HJW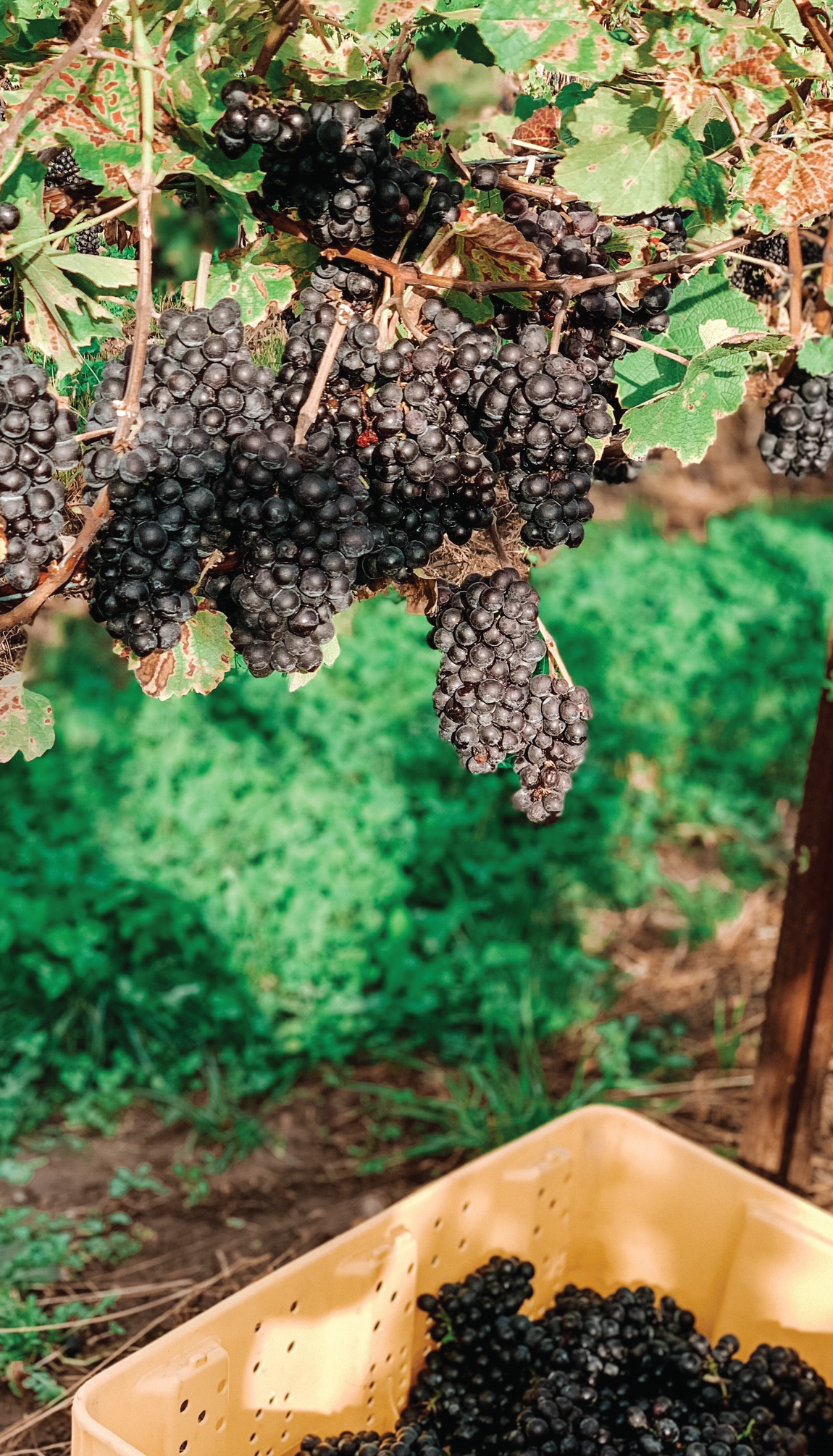 Gamay Noir
Root Stock – 3309

Nursery: Sunridge